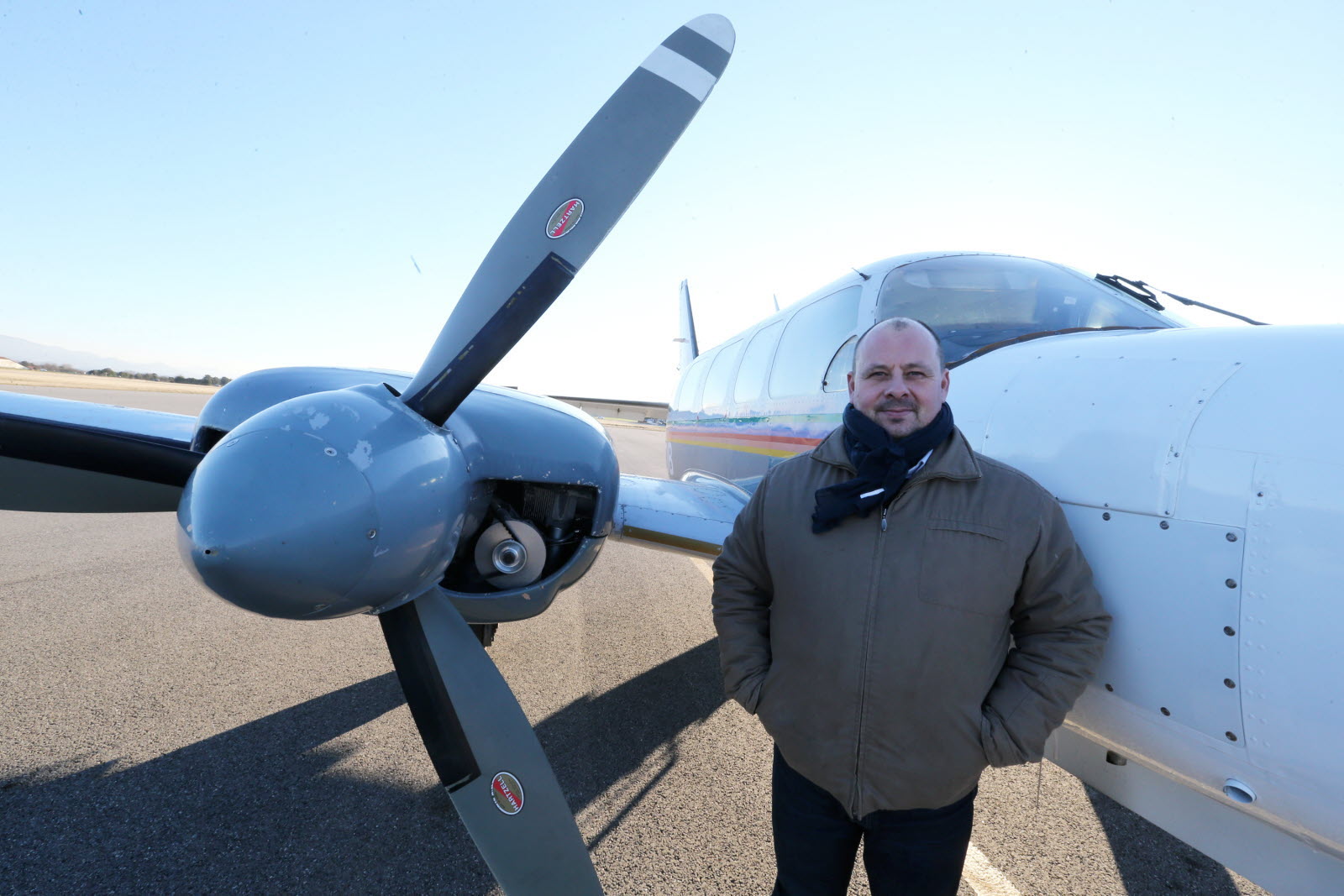 Jean-Jérôme is the President of PixAir Survey. In addition to what that entails, he continues to pilot many of our missions, notably on our Merlin and Metroliner aircraft.
First taking to the skies at age 4 in his father's Bonanza, Jean-Jérôme was hooked by aviation from birth. Obtaining his Private Pilot License in 1987, he initially studied agronomy and worked on a farm. But as his passion kept calling, he balanced work on the farm with pilot training and obtained his Commercial Pilot License in 1991.
In 1996, he landed (pun intended) his first experience as a professional pilot ensuring the surveillance of pipelines from a Cessna 210 and quickly fell into the field of airwork, moving onto banner towing, TV and radio relay, and a large variety of missions working with a few different employers.
After losing his job in 2010, he took on freelance aerial imagery missions across the world before his entrepreunarial spirit got the better of him and brought him to found PixAir Survey with Christian in 2011.
Undoubtedly PixAir's biggest fan, he relishes the opportunity to tell people about the company and how it grew to become what it is today. His days are mainly spent answering calls for tender, scheduling upcoming missions, and ensuring our clients are fully satisfied. When he's not flying, he also mentors young pilots and mechanics.
If you're looking to work with us, there's a 99.99999% chance you'll be speaking with "JJ" and he'll be inviting you to the hangar for one of Christian's famous barbecues!