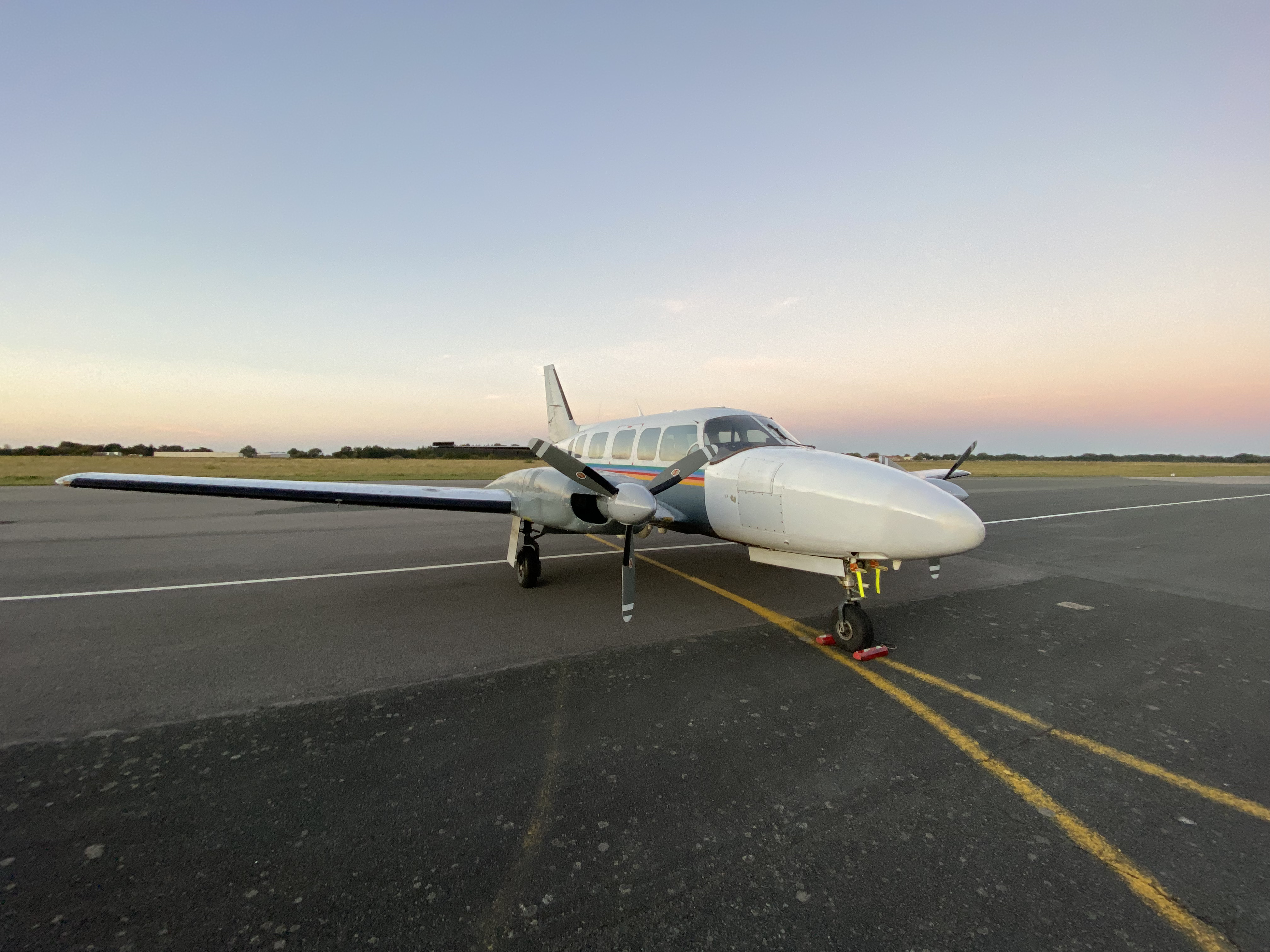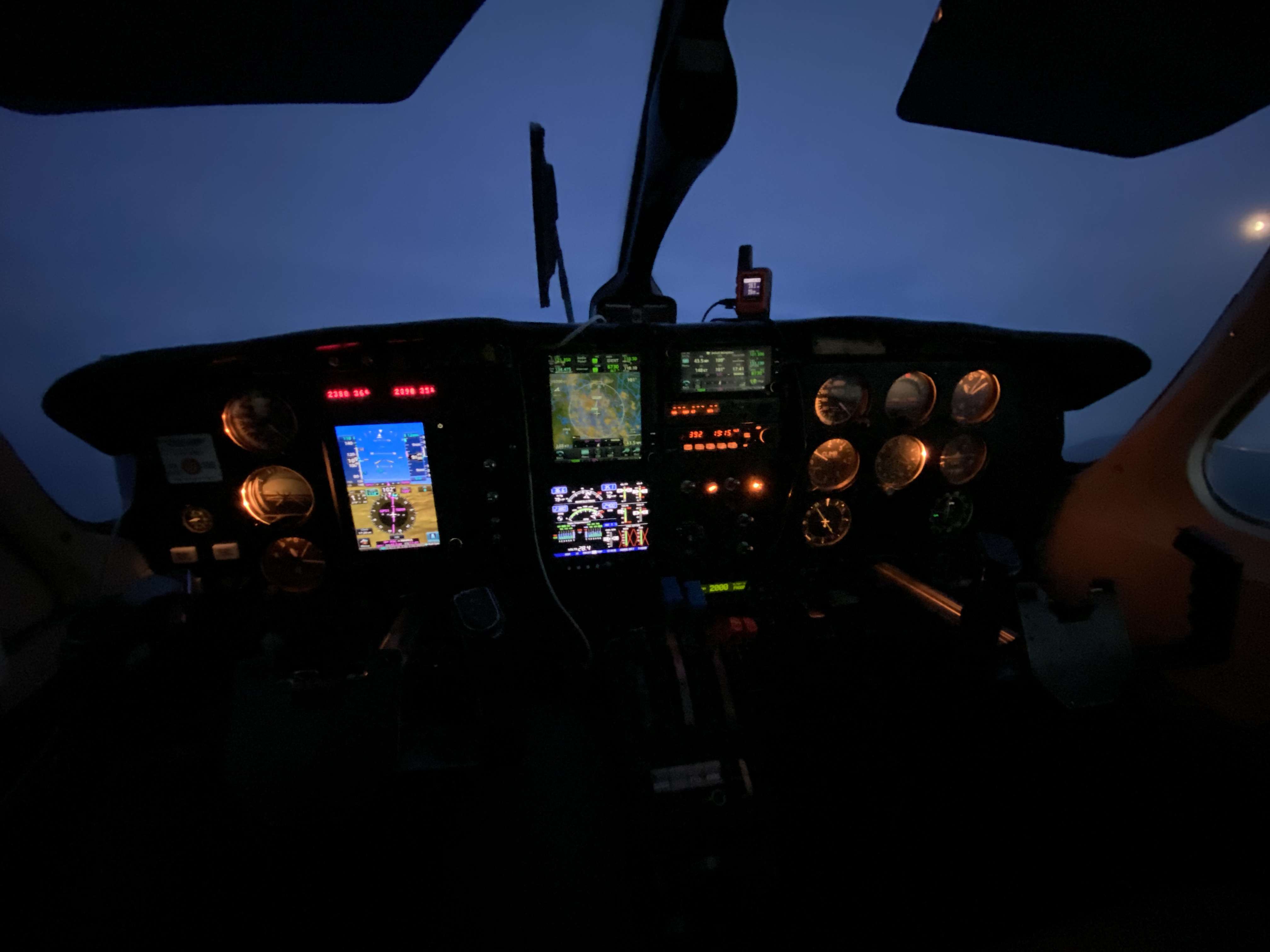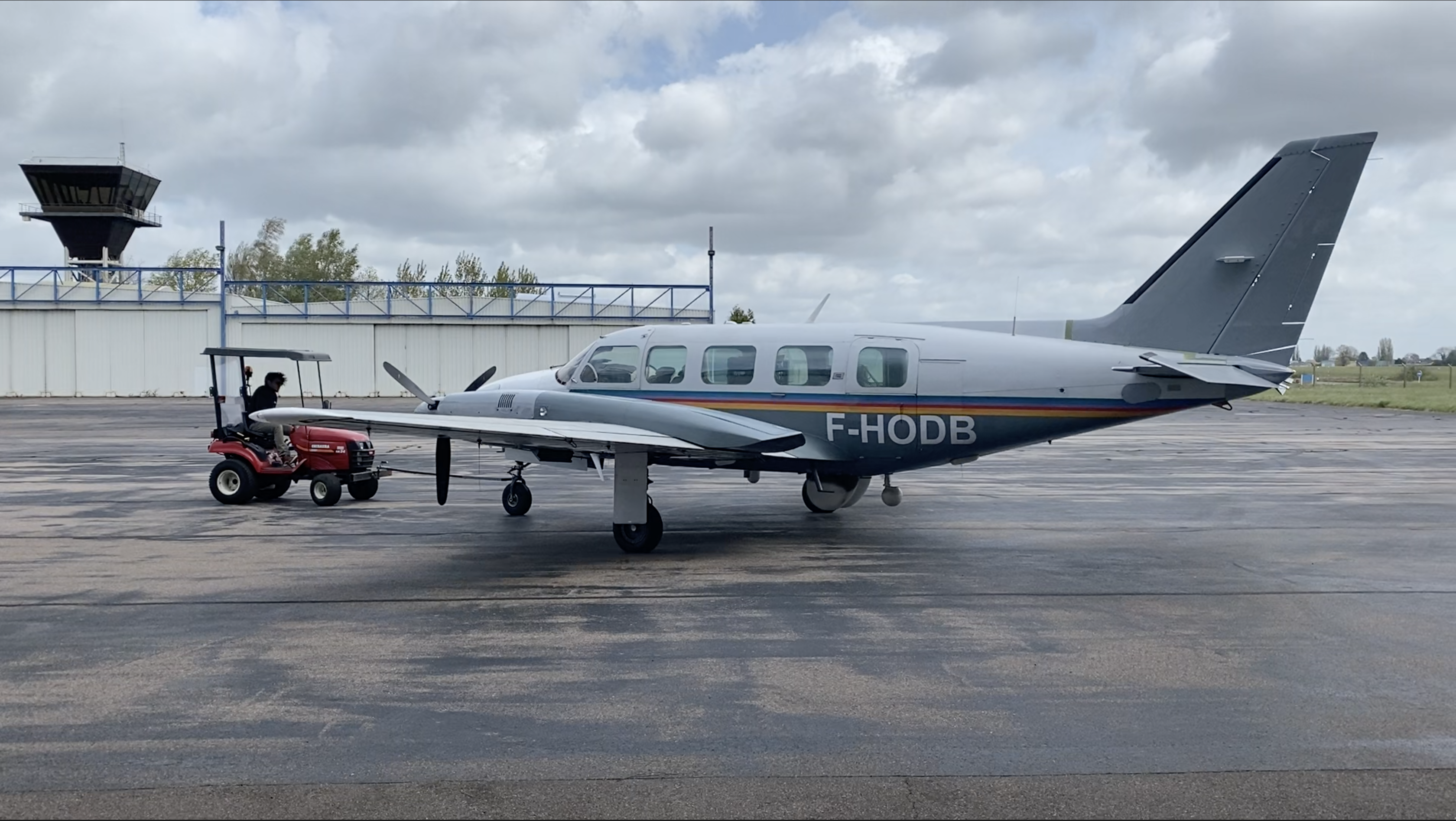 Piper PA-31-350 Chieftain
More powerful than the Islander, with its turbocharged engines the PA-31 is capable of greater speeds and altitudes, making it perfect for high altitude activities like Aerial Imagery or TV/Radio Relay in mountainous areas.
F-HODB
Entering the fleet in 2012 to cover the Tour de France for a Radio Relay mission, is a highly capable aircraft. Featuring dual sensor bays, it is capable of aerial imagery at an exceptional price point! And with its high cruise speed, it makes for cost-effective ferry flights allowing it to easily cover Europe and Africa.
General Characteristics
Crew: 1
Capacity: 7 passengers
Length: 10.55 m
Wingspan: 12.40 m
Height: 3.96 m
Wing area: 21.27 m²
Aspect ratio: 7.2:1
Airfoil: NACA 63(4)-415 at root, 63(1)-212
Basic Empty weight: 4857 lbs (2203 kg)
Max takeoff weight: 7368 lbs (3342 kg)
Fuel capacity: 236 US gal (886 L)
Powerplant: 2 × Lycoming L/TIO-540-A counter-rotating air-cooled six-cylinder horizontally opposed piston engines, 350 hp (261 kW) each
Propellers: 3-bladed Hartzell metal, fully feathering propellers, 6 ft 8 in (2.03 m) diameter
Performance
Standard cruise speed: 207 kts (383 km/h) at 20000 ft (6100 m)
Maximum cruise speed: 227 kts (420 km/h) at 15000 ft (4600 m)
Stall speed: 63 kts (117 km/h) (flaps down)
Maximum speed: 236 kts (438 km/h)
Range: 1355 NM (2509 km) at 207 kts (383 km/h) and 20000 ft (6100 m)
Autonomy: 6 hours and 30 minutes (without fuel reserves)
Service ceiling: 26300 ft (8000 m)
Rate of climb: 1445 ft/min (7.34 m/s) at sea level