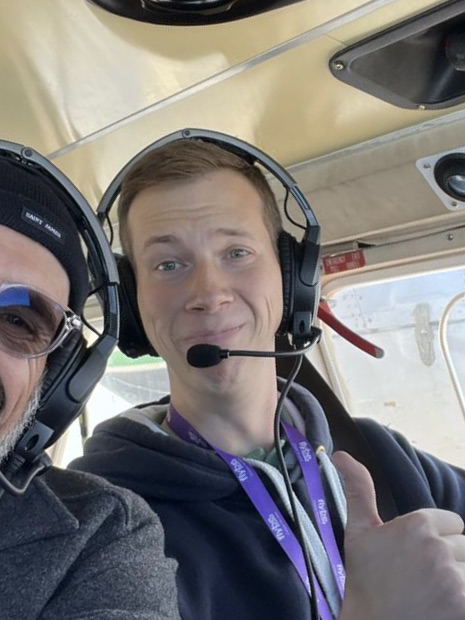 Hugo is a Captain on the Britten Norman BN-2 Islander and Piper PA-31 Navajo Chieftain. In addition to flying, he leads technology development at PixAir Survey, including planning, engineering, and design.
He was previously a First Officer on the Dash 8 Q400 at Flybe, and held positions as a skydiving drop pilot, in air traffic control training, as a freelance web developer, and as an Air France flight attendant.
Growing up in both France and the United States, Hugo is fluent in French and English. With his multi-cultural upbringing, he brings a unique perspective to the PixAir operation: combining traits from both cultures in his approach to problem-solving.
Following three years in the intensive "classes préparatoires" curriculum, Hugo was admitted to the ENAC Airline Pilot Program — ranking first of some one thousand candidates — from which he graduated in 2018.
With his rich background and positive outlook on things, Hugo consistently brings his "can do" spirit to PixAir Survey. If you're lucky enough to fly with him, he'll probably tell you about his favorite punk rock bands or science fiction movies.